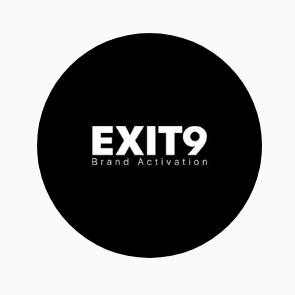 EXIT9 – Brand Activation
Saya Ridwan Harahap, alumni Angkatan 1996, punya usaha UKM namanya EXIT9 – Brand Activation di Jakarta. Brand Activation. Activation stimulating the people power on their buying process. Our objectives in this manner are to stimulate people's interest, trial and loyalty towards the brand itself.
Untuk pemesanan online, bisa melalui beberapa Marketplace yang tersedia:.
Director
RIDWAN HARAHAP
As Managing Director, has been in the industry since 2004. Started his career with MOMENTUM Worldwide, a BTL division of McCann World Group, handled various brands such as Motorola "Hello Moto", Guinness "The Guinness 9 Ball Tour, , Pepsodent and many more.
Moved to DYNAMO, one of the top local agency in 2010, handling various brands and clients such as Gudang Garam Nusa, Gudang Garam Surya 16, continuing the Guinness projects with The Guinness 10 Ball Tour, the Guinness Arthur's Day celebration featuring The Script, Mr Big, and CREED.
Senior Activation
ARUL ARCKHAN
Coming soon
Creative Designer
ANTONI MAHARDIKA
Designer from Yogyakarta, graduated from DKV ADVY focusing on 3D dan Advertising. 2 years experiences as a 3D freelancer (2011-2013) and has been partnering with CDC Design Indonesia, PT. Mediaco, PT. Petakumpet Creative Network, etc. Have worked in a creative design house in Jakarta as a ghost designer; retainer client agency -e.g Grey Activation, Iris World Wide, Fortune Indonesia, and others. Now focusing on Below The Line Promotion and Activation.
Senior Activation
FAISAL RACHMAN
Coming soon